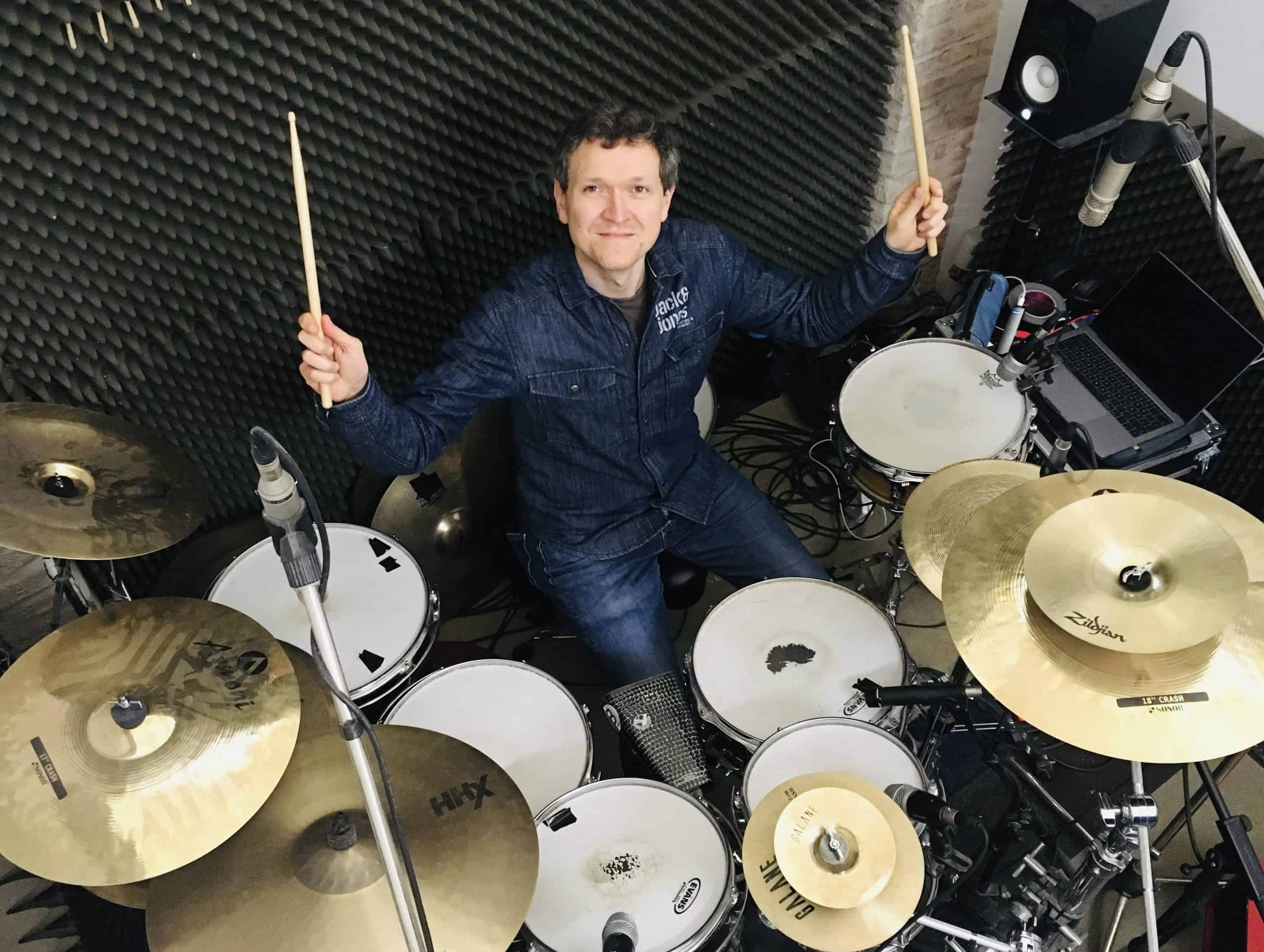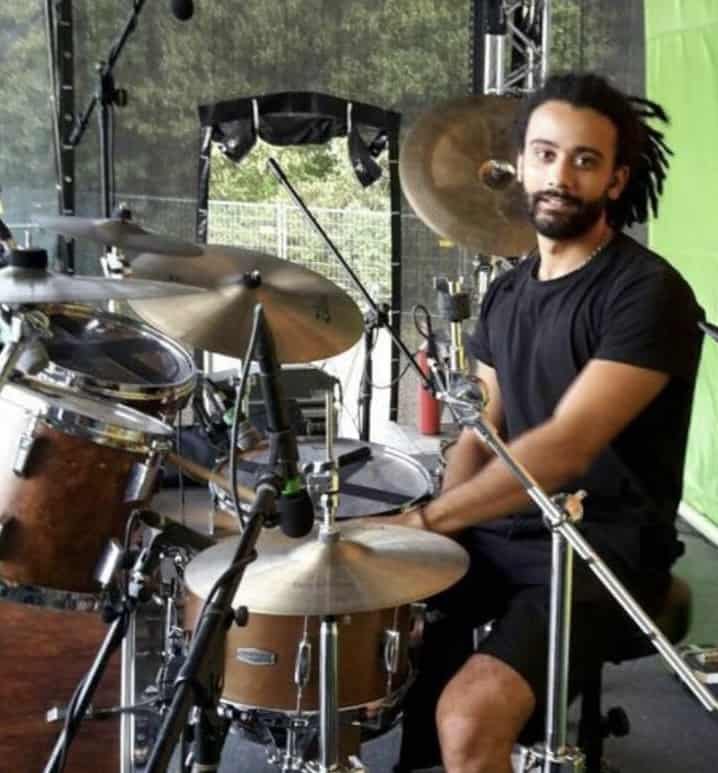 Walid El Harch, BA

Music studies (classical percussion) at the Music University in Marokko and at the Vienna Conservatory

Concerts and recordings with different Orchestras in Vienna:

Wiener Kammerorchester,  Wiener Hofburg Orchester, Supreme Orchester, Philharmonie Salzburg, on bigger stages like Wiener Musikverein, Konzerthaus Wien, Salzburger Festspielhaus, Hofburg Wien.

Concerts with Jazz and Pop Bands at various music festivals and Jazz Clubs like Porgy & Bess, Afrika Tage, Donauinselfest and Volkstimmenfest.
Many years of teaching experience as a private drum teacher with kids, teenagers and adults!
I teach:
drum lessons for Jazz, Pop, Rock
Classical Percussion
Amin Osman, BA
IGP – Jazz drums/percussion instrumental studies at the university of music and performing arts in Vienna. Jazz drum lessons with Manfred Krenmair and Prof. Fritz Ozmec
Private lessons and masterclasses with Peter Gabis, Herbert Pirker, Mario Lackner, Walter Grassmann, Thomas Lang und Dave Weckl.
worked as a session drummer in London UK with several bands and projects.
Many years of teaching experience: Musisches Zentrum Wien, VHS Wien, Landesmusikschule Bad Goisern, since 2021 substitute teacher at the public music school in Vienna.
Numerous concert and studio experiences: Vienna Groove GmbH, Zagooga, AB and the Soul Bowl, Big John and the Vienna Soul Society, Monomania Cremisa, The 4 Evas, Phönix Fire Dancers, Drumatical Theater
Founder and leader of the Vienna Groove GmbH, co-founder of the Funk Fusion Band Zagooga.
I teach:
drum lessons for Jazz, Pop, Rock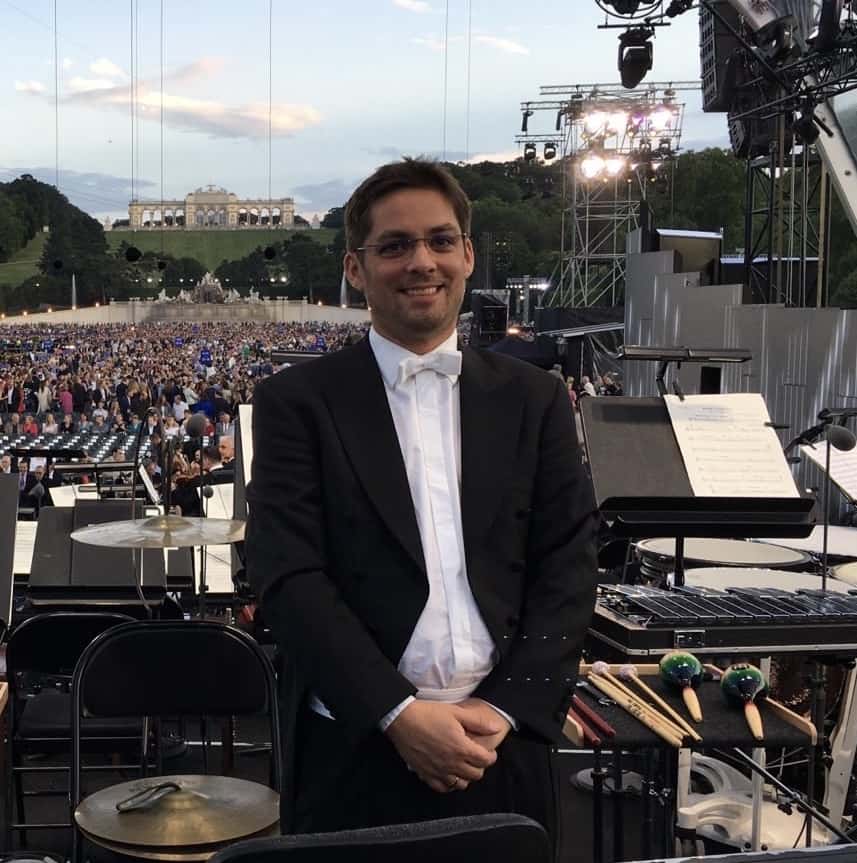 Mag.art. Christian Wieser
Classical Orchestra Percussion studies at the University of Music and performing Arts Vienna and percussion pedagogy at the Vienna Conservatory – Drum Lessons with Horst Berger, Bruno Hartl, Kurt Prihoda, Anton Mittermayer, Walter Schiefer and many more.
Since 1996 permanent substitute as classical percussionist and timpanist with various Orchestras in Vienna: Wiener Philharmoniker, Wiener Staatsoper, Wiener Volksoper and many more, temporary contracts with the Wiener Staatsoper (3 years), Volksoper Wien and the Tonkünstler Orchester Niederösterreich
Since 2000 teacher at the public music school in Neulengbach and since 2010 lecturer at the Prayner Conservatory and Schubert Conservatory in Vienna.
I teach:
Preparation for advanced students for classical percussion studies at a music university or conservatory.

Preparation for auditions and exams.

Elaboration of classical operas  and orchestra repertoire.

Lesson prices on request!